Lives of Your Smartphones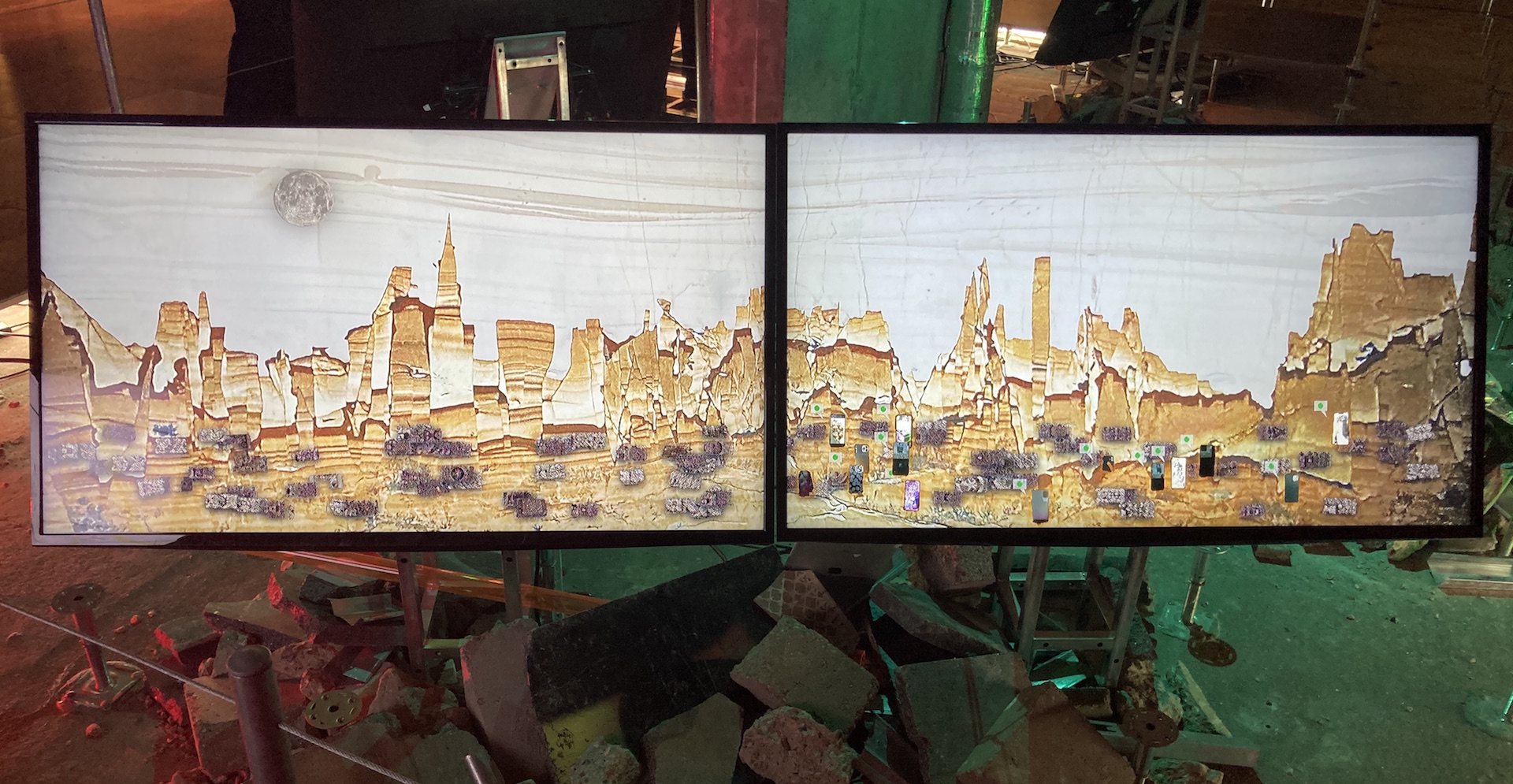 [Installation view of the work at Futures Past exhibition curated by arebyte, London, 2022]
Lives of Your Smartphones provides a web-based participatory photo-collage. It displays photographs of smartphone handsets submitted by the public. The website accumulates smartphone images as more photographs are submitted by the public. In a few days or so, the submitted smartphone images will visually decay to undo the perceived artificial pristineness of viewers' mobile devices and interfaces. The project critically deals with the speed of planned obsolescence in contrast to the sublimely gradual geological processes that make up digital devices' mineral materials. The project aims to make it visible that the material production and afterlife of smartphones as e-waste could potentially induce environmental degradation.
> The first version of the work is to be shown at arebyte in their gallery in London between 27 October 2022 - 28 January 2023, in the exhibition Futures Past curated by arebyte.
> To submit the photograph of your smartphone, please visit HERE.
> The web app version of the project's archive is made live HERE (please note this is a beta version and tested only on limited desktop computer environments).
The project development was supported through London Creative Network, a programme by SPACE.
The project and the first version of the work were developed with the curatorial support of arebyte.
The project has been developed further with the support of Arts Council England through a grant Developing Your Creative Practice since February 2023. The web app version was realised with the support. The grant also allowed the artist to develop and run a workshop relevant to the project at arebyte on 8th July 2023.
The project was informed by the research for the artist's work co-commissioned by Phoenix and The Photographers' Gallery for the exhibition Careful Networks.
With thanks to Ashwin D'Cruz for Machine Learning expertise and advice, and Noriko Okaku and Mamoru Watanabe for advice on technical development.
Thanks for the generous feedback on the project by Tanya Boyarkina, Sam Mercer, Nye Thompson, Martin Guinard, Lucy Sollitt, Rebecca Edwards, and Nimrod Vardi.
The tools utilised for the project include:
- A photograph of the Ruin Marble specimen from the collections of the Natural History Museum, London
- Arbitrary Image Stylization AI model by Magenta and RunwayML
- ditherit.com
[Below: Installation view of Futures Past (2022), arebyte Gallery, London. Image: Max Colson]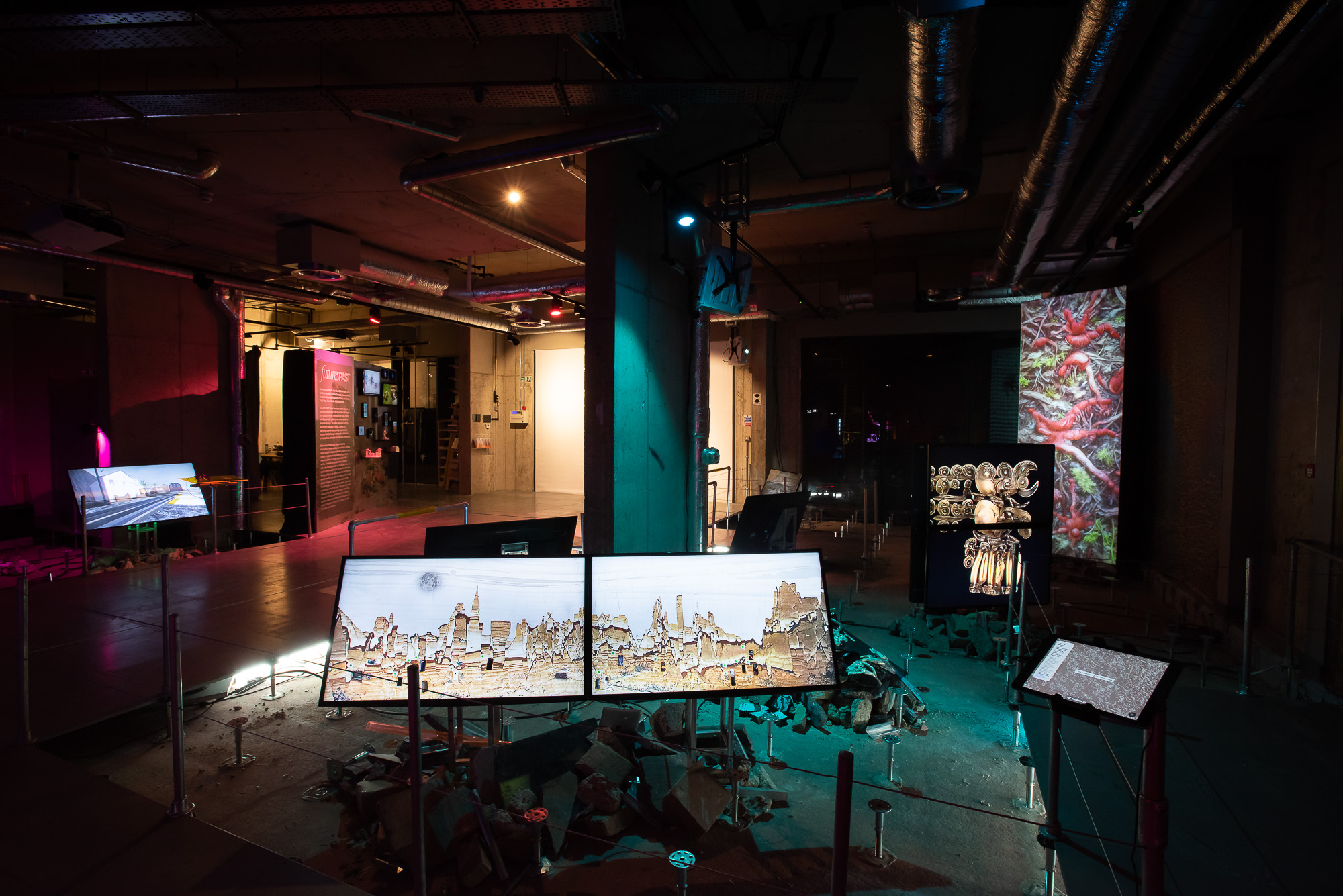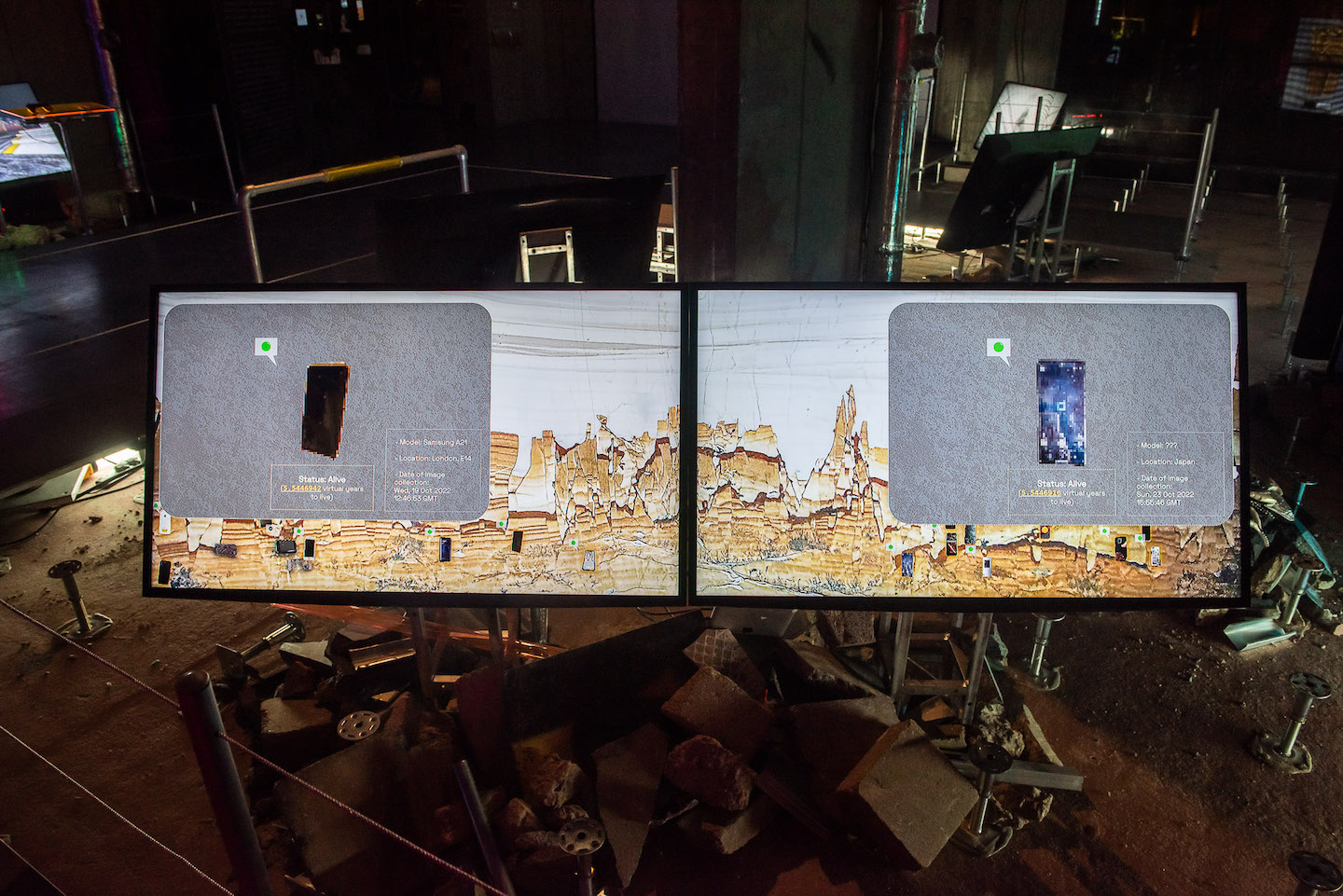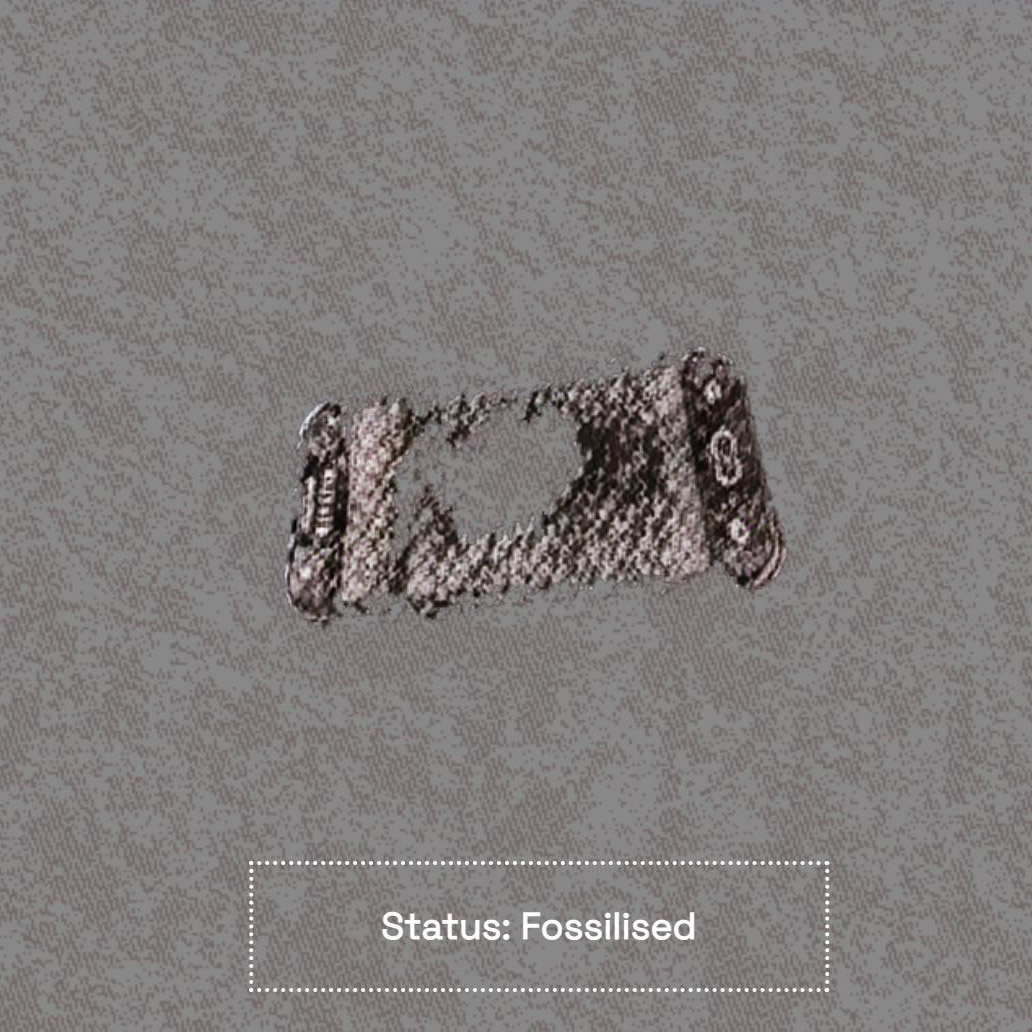 [Screenshots of a submitted device of Lives of Your Smartphones showing how the device image transforms. Made with Arbitrary Image Stylization by Magenta and RunwayML.]