Lives of Your Smartphones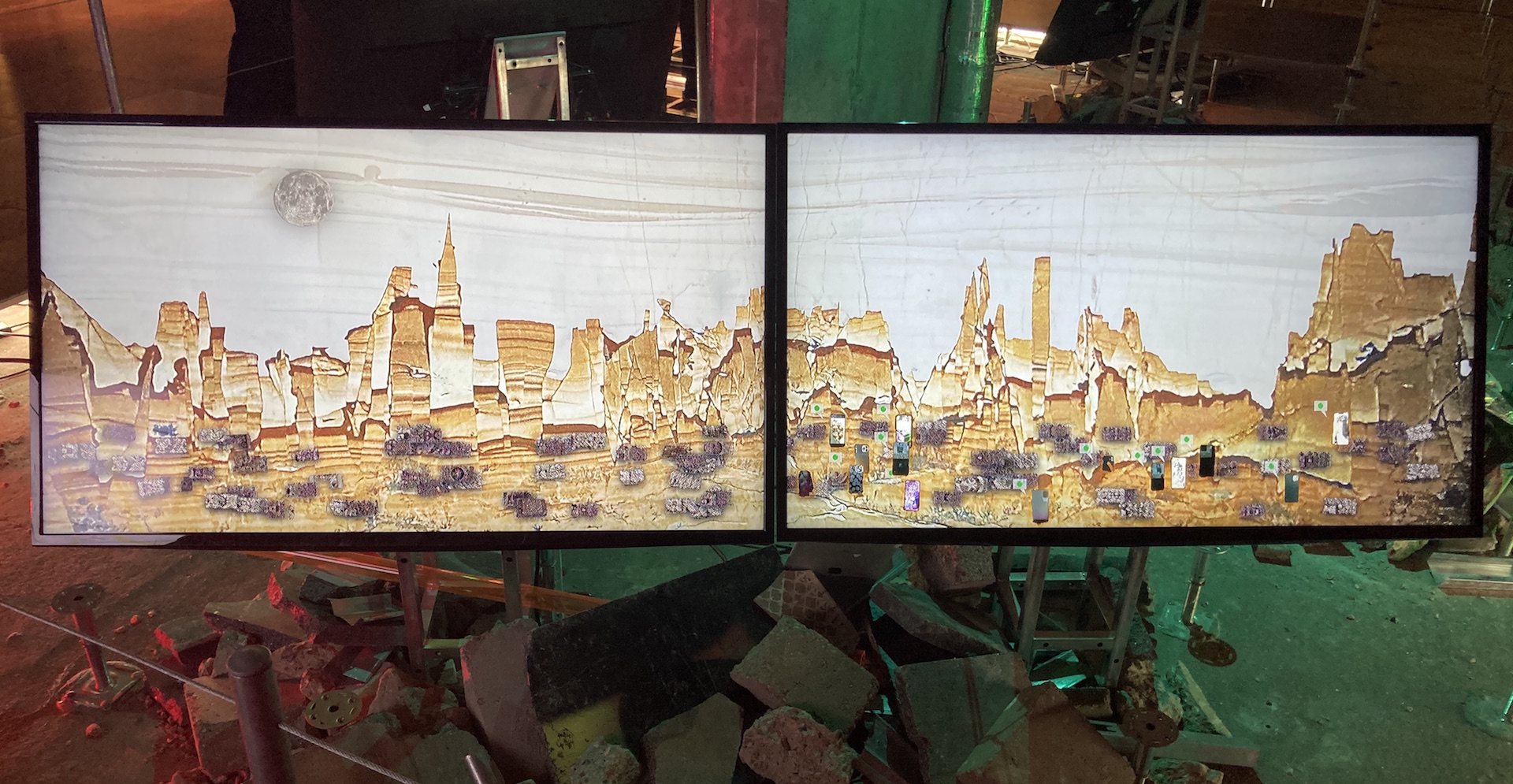 [Installation view of the work at Futures Past exhibition curated by arebyte, London, 2022]
The project provides a website, a browser-based artwork as an image-based participatory web archive. This archive displays photographs of smartphones submitted by the public, and the archive expands as more photographs are submitted.
> The first version of the work is to be shown at arebyte in their gallery in London between 27 October 2022 - 28 January 2023, in the exhibition Futures Past curated by arebyte.
> To submit the photograph of your smartphone, please visit HERE.
The project development was supported through London Creative Network, a programme by SPACE.
The project and the first version of the work were developed with the curatorial support of arebyte.
The project was informed by the research for the artist's work co-commissioned by Phoenix and The Photographers' Gallery for the exhibition Careful Networks.
With thanks to Ashwin D'Cruz for Machine Learning expertise and advice, and Noriko Okaku and Mamoru Watanabe for advice on technical development.
Thanks for the generous feedback on the project by Tanya Boyarkina and Sam Mercer.
The tools utilised for the project include:
- A photograph of the Ruin Marble specimen from the collections of the Natural History Museum, London
- Arbitrary Image Stylization AI model by Magenta and RunwayML
- ditherit.com
[Below: Installation view of Futures Past (2022), arebyte Gallery, London. Image: Max Colson]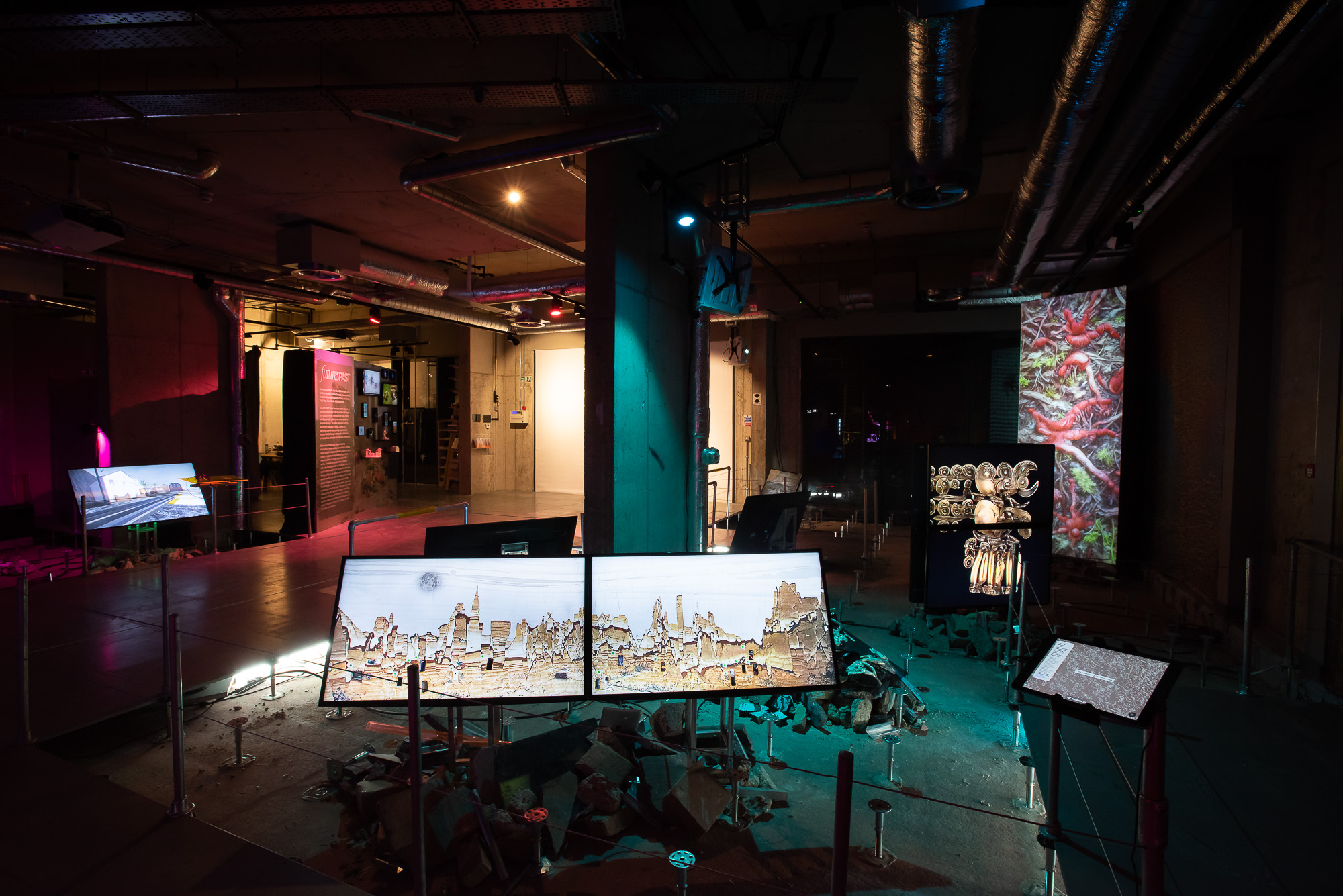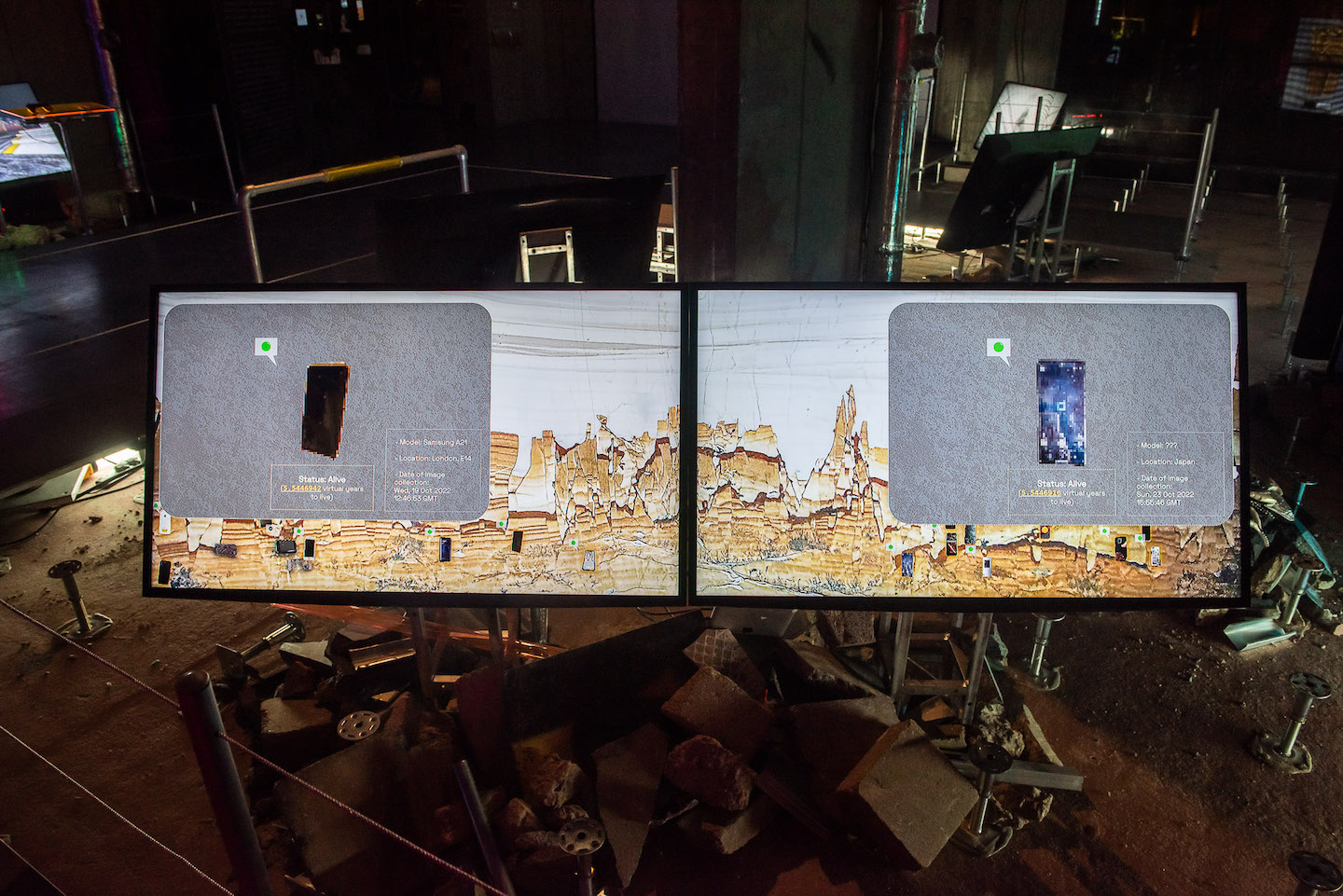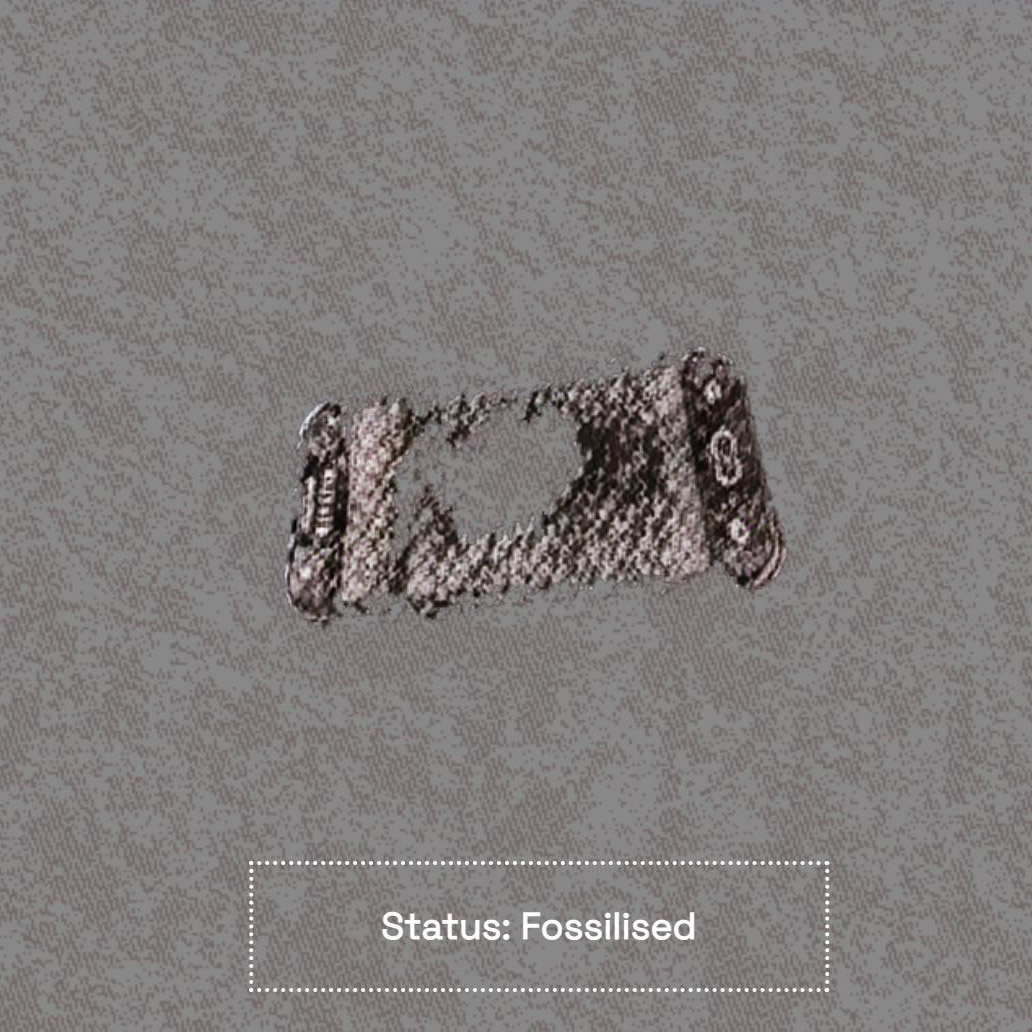 [Screenshots of a submitted device of Lives of Your Smartphones showing how the device image transforms. Made with Arbitrary Image Stylization by Magenta and RunwayML.]